Cervantes In The English-Speaking World New Essays In Philosophical Theology
Nerr
/
Introduction, Michael Rea
I: In Defense of Analytic Theology
1: On Analytic Theology, Oliver D. Crisp
2: Systematic Theology as Analytic Theology, William J. Abraham
3: Theology as a Bull Session, Randal Rauser
II: Historical Perspectives
4: A Conception of Faith in the Greek Fathers, John Lamont
5: "As Kant has Shown...": Analytic (and Synthetic) Theology in the Critical Philosophy, Andrew Chignell
6: Schleiermacher's Theological Anti-Realism, Andrew Dole
7: How Philosophical Theology Became Possible Within the Analytic Tradition of Philosophy, Nicholas Wolterstorff
III: On the Data for Theology: Scripture, Reason, and Experience
8: Scripture as the Word of God, Thomas McCall
9: On Believing that the Scriptures are Divinely Inspired, Thomas M. Crisp
10: The Contribution of Religious Experience to Dogmatic Theology, Michael Sudduth
11: Science and Religion in Constructive Engagement, Michael J. Murray
IV: Analytic Approaches Reconsidered
12: The Problem of Evil, Eleonore Stump
13: Hermeneutics and Holiness, Merold Westphal
14: Dark Contemplation and Epistemic Transformation: The Analytic Theologian Re-meets Teresa of Ávila, Sarah Coakley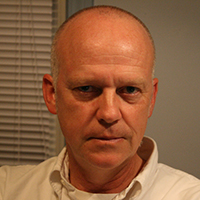 Daniel Born
Daniel Born, author of The Birth of Liberal Guilt in the English Novel: Charles Dickens to H. G. Wells, has edited numerous anthologies including The Seven Deadly Sins Sampler, and his articles and essays have appeared in academic journals and mainstream publications including Conradiana, Literature and Theology, the New York Times, and forbes.com. Born received his PhD in English literature in 1990 from the Graduate Center of the City University of New York, where he studied with Irving Howe and Alfred Kazin. He was an associate professor at Marietta College where he earned the McCoy Award for Teaching Excellence twice, and later served as chief of staff and vice president at the Great Books Foundation.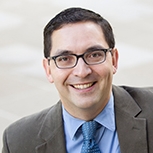 Geraldo Cadava
Geraldo Cadava, an Associate Professor of History and Latina/o Studies, specializes in the histories of Latinas and Latinos in the United States, the U.S.-Mexico borderlands, and Latin American immigration to the United States. His first book, Standing on Common Ground: The Making of a Sunbelt Borderland (Harvard University Press, 2013 & 2016), is about cultural and commercial ties between Arizona and Sonora, Mexico, since World War II. It won the Frederick Jackson Turner prize, awarded annually by the Organization of American Historians to the author of the best first book in any field of American History. He is currently writing a history of Latino Conservatism from the 1960s to the 1990s. His scholarly and popular essays have appeared in the Journal of American History, The New York Times, and The Atlantic, among other publications. As a lifelong learner himself, he is especially interested in working students in Northwestern's School of Professional Studies.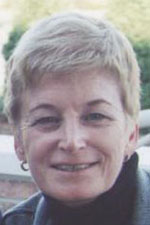 Diane Capitani
Diane Capitani is the Director of the Writing Center and Affiliate Faculty in writing and theology at the Garrett-Evangelical Theological Seminary at Northwestern University. She has published one book, Truthful Pictures: Slavery Ordained by God in the Domestic Sentimental Novel of the 19th Century South and is currently finishing her book Jane Austen: Augustinian, as well as a Jane Austen novel. She has published articles in feminist theology, Christianity and literature, and Iris Murdoch, here and in the United Kingdom. She has spoken before the Jane Austen Society of North America at several Annual General Meetings, the Greater Chicago Region, the North Texas Region, and the Louisville, Kentucky Region. She is a lecturer in English, comparative literature and religion at Northwestern University where she has twice been a nominee for the Distinguished Teaching Award. Capitani holds four master's degrees from Northwestern University, the University of Chicago, and the Garrett Theological Seminary at Northwestern University in French, English literature, comparative literature, and theology and history. She received her PhD in theological and historical studies from the Garrett-Evangelical Theological Seminary at Northwestern University.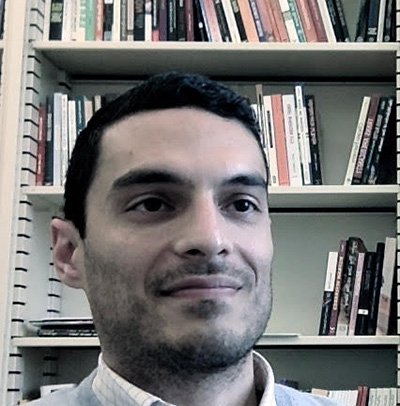 John Alba Cutler
John Alba Cutler, an associate professor of English and Latina/o Studies, specializes in U.S. Latino literatures, multiethnic American poetry, contemporary American literature, and print culture studies. His book Ends of Assimilation: The Formation of Chicano Literature, published by Oxford University Press, examines how Chicano/a (Mexican American) literary works represent processes of assimilation, and what those representations can teach us about race, gender, and the nature of literary discourse. Professor Cutler has published articles in American Literary History, American Literature, MELUS, and Aztlán: A Journal of Chicano Studies. He is a member of the Executive Committee for the Latina/o Literature and Culture Forum of the Modern Language Association, and also co-directs the Newberry Library Seminar in Borderlands and Latino Studies. He received the Weinberg College Distinguished Teaching Award in 2013.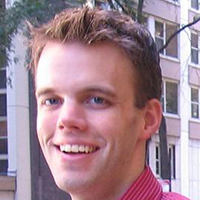 Nick Davis
Nick Davis is an associated professor of English and Gender & Sexuality Studies at Northwestern, where he teaches and writes in the areas of narrative film, queer theory, feminist and gender studies, and American literature. His book The Desiring-Image: Gilles Deleuze and Contemporary Queer Cinema (Oxford University Press, 2013) theorizes a new model of contemporary queer cinema based on formal principles rather than identity politics, drawing heavily on Deleuzian philosophies of film, sexuality, and collectivity. He has published essays on John Cameron Mitchell's Shortbus, Todd Haynes's Velvet Goldmine, Dorothy Arzner's The Wild Party, Ang Lee's Brokeback Mountain, Pixar's film The Incredibles, James Baldwin's Blues for Mister Charlie, and the performances as well as the political activism of Julie Christie and Vanessa Redgrave. Forthcoming work includes articles on Julie Dash's Illusions, Alfonso Cuarón's Y tu mamá también, and Todd Haynes's I'm Not There. He is also the author of the film reviews at www.NicksFlickPicks.com. Davis earned his PhD at Cornell University.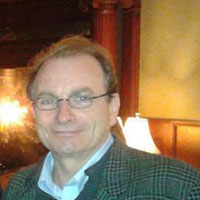 Scott Durham
Scott Durham, associate professor of French, is the faculty director for the MALit program and chair of the French and Italian department at Northwestern. He has taught both graduate and undergraduate courses in French and comparative literature since 1994, with a primary focus on 20th-century literature, film and the relationship between literature and philosophy. His scholarly publications since he completed his doctorate at Yale include Phantom Communities: The Simulacrum and the Limits of Postmodernism (Stanford University Press), Jean Genet: In the Language of the Enemy (a special number he edited for Yale French Studies) and numerous articles. He is completing work on a book with the working title The Archive and the Monad: Deleuze and the Resistance to Postmodernism.Durham earned his PhD from Yale University.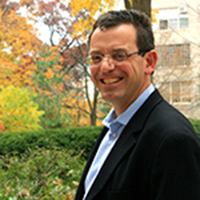 Brian T. Edwards
Brian T. Edwards is Crown Professor in Middle East Studies and Professor of English, Comparative Literary Studies, and American Studies at Northwestern, where he also is director of the Program in Middle East and North African Studies. He is the author of' Morocco Bound: Disorienting America's Maghreb, from Casablanca to the Marrakech Express' (Duke U Press, 2005), and After the American Century: The Ends of U.S. Culture in the Middle East' (Columbia U Press, 2016), as well as numerous essays and articles in publications including' Salon, The Believer, McSweeney's, Public Culture, Chronicle of Higher Education, Michigan Quarterly Review, Foreign Policy, Bookforum, and leading scholarly journals. Edwards is co-editor of' Globalizing American Studies' (U of Chicago Press, 2010), a collection of essays that provides global perspectives on US history and culture, and editor of' On the Ground: New Directions in Middle East and North African Studies (NU-Q 2013, and available online' here). Educated at Yale University (B.A., M.A., Ph.D.), Edwards has lectured extensively in the US and abroad, including in Morocco, Tunisia, Egypt, Lebanon, Iran, Turkey, Qatar, Kyrgyzstan, and India, and has been visiting faculty at University of Tehran, EHESS in Paris, and UC Dublin, as well as a Fulbright Senior Specialist at Cairo University and the University of Naples, Italy. He has taught in the MA Lit and MALS program for several years and particularly enjoys working with adult learners.
Betsy Erkkila
Betsy Erkkila is the Henry Sanborn Noyes Professor of literature in the English department. Her teaching and research are in the field of American literary and cultural studies, with a particular interest in American poetry, comparative American cultures, race and gender studies, and cultural and political theory. She is the author of Mixed Bloods and Other American Crosses: Essays on American Literature and Culture; The Wicked Sisters: Women Poets, Literary History, and Discord; Whitman the Political Poet; and Walt Whitman Among the French: Poet and Myth. She has also published a number of essays and articles on American literature and culture, including "Franklin and the Revolutionary Body"; "Phillis Wheatley and the Black American Revolution"; "Revolutionary Women"; "The Poetics of Whiteness: Poe and the Racial Imaginary"; "Emily Dickinson and Class"; "Whitman and the Homosexual Republic"; and "Ethnicity, Literary Theory, and the Grounds of Resistance." She is co-editor of Breaking Bounds: Whitman and American Cultural Studies, and editor of a new Riverside edition of Edgar Allan Poe: Selected Writings. She is currently working on a study of American revolutionary writing.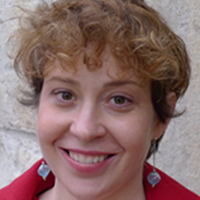 Kasey Evans
Kasey Evans, assistant professor of English at Northwestern, teaches and writes about medieval and Renaissance literature. She is currently completing her book Colonial Temperance: The Strategy of Virtue in Early Modern England, which argues that the virtue of temperance underwent a semantic sea-change during the English Renaissance, evolving from a paradigm of self-discipline and moderation into a value of time-management, efficiency, and colonial aggression. Areas of particular interest include English Renaissance adaptations of Italian poetry (Dante, Ariosto, Tasso); ideologies of race, gender, and sexuality as they shape Renaissance English literature; and literary and critical theory, from medieval exegetes through postmodern philosophers. Evans received her PhD from the University of California, Berkeley.
Dario Fernández-Morera
Dario Fernández-Morera is an associate professor of Spanish and Portuguese and comparative literature at Northwestern. His publications include several books and editions in English and Spanish and articles on cultural and theoretical issues, political events in Europe, Latin America and the United States, the encounter between Europeans and Amerindians, modernism, Cervantes, Garcilaso de la Vega, Fray Luis de Leon, and Vicente Aleixandre. His courses emphasize close reading of texts and their relation to historical, philosophical, religious, and economic issues. He has reviewed books and served as consultant and reader for History of European Ideas, The European Legacy, Symposium, Hispanic Review, the National Endowment for the Humanities, Canadian Review ofComparative Literature, Revista Canadiense de Estudios Hispánicos, etc. Some selected publications include American Academia and the Survival of Marxist Ideas; The Lyre and the Oaten Flute: Garcilaso and the Pastoral; Fray Luis: Poesía (ed); The Cultural Encounter Between Europeans and Amerindians (ed.n ); Cervantes in the English Speaking World (ed. with M. Hanke); Cervantes y su mundo II (ed with K. Reichenberger). A tv interview on Jorge Luis Borges is available here. He has served in the United States National Council on the Humanities. Fernández-Morera has also served as a consultant and reader for the National Endowment for the Humanities, was awarded the SCS Distinguished Teaching Award for 2007-08, and has served as Director of Undergraduate Studies in the Department of Spanish and Portuguese. Fernández-Morera received his PhD in comparative literature from Harvard University and an MA in romance languages from the University of Pennsylvania.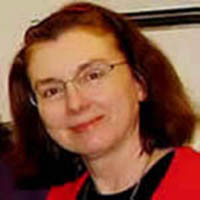 Elzbieta Foeller-Pituch
Elzbieta Foeller-Pituch
 (Assistant Director, Chabraja Center for Historical Studies, Northwestern University) is a literary historian who has published articles on contemporary authors such as John Barth and John Gardner, on Henry James, and on the international aspect of American studies. Her current research focuses on the reception of classical antiquity in American culture, a topic that stems from her research during an American Council of Learned Societies fellowship at Harvard University. Her most recent publication is a chapter in American Women and Classical Myths, ed. Gregory Staley (Baylor UP, 2009) on Athena as a cultural icon in the United States. She is working on a book-length study of the enduring influence of Greek and Roman myths in American fiction and culture. Elzbieta teaches classes on 20th-century experimental East European and American fiction, global and American postmodern fiction, and American 19th-century literary culture. Foeller-Pituch earned her PhD at the University of Warsaw.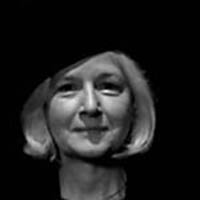 Christine Froula
Christine Froula
, professor of English, Comparative Literature, and Gender Studies at Northwestern, teaches and publishes widely on international and interdisciplinary modernism. Her books include: 
A Guide to Ezra Pound's Selected Poems
 (New Directions), 
To Write Paradise: Style and Error in Ezra Pound's Cantos
 (Yale), 
Modernism's Body: Sex, Culture, and Joyce
 (Columbia), 
Virginia Woolf and the Bloomsbury Avant-Garde: War, Civilization, Modernity
 (Columbia). Some recent articles include: "War, Empire, and Modernist Poetry, 1914-1922," "War, Peace, and Internationalism in Bloomsbury," "Scribbling into Eternity: Paris, Proust, and Joyce's 'Proteus,'" "Sovereign Subjects: Stephen Dedalus, Irish Conscience, and 
Ulysses's
 Utopian Ethos," "Proust's China," "Unwriting The Waves," "'Dangerous Thoughts in Bloomsbury': Ethical Aestheticism and Imperial Fictions," "Orlando Lives: Virginia Woolf's Orlando in Global Adaptation and Performance," and "On Time: 1910, Human Character, and Modernist Temporality." A strong believer in lifelong learning, she has taught many graduate courses for SPS over the years, directed a number of Master's theses, some of them prizewinning, and enjoys working with the talented, committed adults who enroll in the SPS Master's degree programs.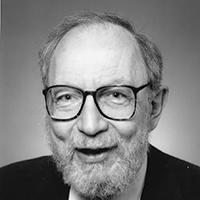 Lawrence Lipking
Lawrence Lipking, professor emeritus of English at Northwestern University, teaches and studies 18th-century literature, romanticism, and poetry. He is the author of The Ordering of the Arts in Eighteenth-Century England, The Life of the Poet: Beginning and Ending Poetic Careers, which won the Christian Gauss Award, Abandoned Women and Poetic Tradition, and Samuel Johnson: The Life of an Author. An editor of the Norton Anthology of English Literature, he is a member of the American Academy of Arts and Sciences. In Spring 2013 he was the M. H. Abrams Distinguished Visiting Professor at Cornell University. His book on relations between the arts and early modern science -- What Galileo Saw: Imagining the Scientific Revolution -- published in November 2014. Lipking earned his Phd at Cornell University.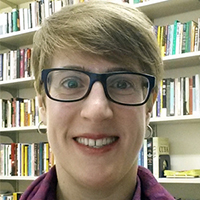 Emily A. Maguire
Emily A. Maguire is an Associate Professor in the Department of Spanish and Portuguese and an affiliate of the Latin American and Caribbean Studies and the Latina and Latino Studies Programs. While she enjoys teaching a range of courses on twentieth and twenty-first century Latin American and Latina/o literature, Maguire's research focuses on the Spanish-speaking Caribbean. Her book Racial Experiments in Cuban Literature and Ethnography (University Press of Florida, 2011) explores how Cuban writers in the first half of the twentieth century drew on both ethnography and literature in their re-valorization of Afro-Cuban culture as a source of Cuban cultural identity. She has published articles on contemporary Caribbean Literature, Afrocubanismo, Black Internationalism, Latina/o science fiction, and Cuban cyberpunk, and is the co-editor, with Kahlil Chaar-Pérez, of a special issue of Discourse dedicated to the Martinican writer Edouard Glissant. Maguire is currently at work on a second book project on Caribbean science fiction. She received her Ph.D. from New York University.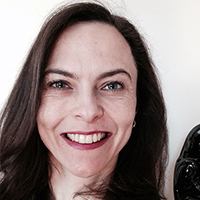 Anna Parkinson
Anna Parkinson
 is an Assistant Professor in the Department of German Studies, a member of the Critical Theory Cluster, and an affiliate of the Gender and Sexuality Studies Program. She enjoys teaching students of all stripes in the fields of twentieth and twenty-first century German literature and film, psychoanalytic and critical theory, literature of migration, and Holocaust and memory studies. Her book 
An Emotional State: The Politics of Emotion in Postwar West German Culture
 (University of Michigan Press, forthcoming in 2015) brings theories of affect into dialogue with the history of emotions and proposes a practice of "reading for emotion" that affords unexpected affective vistas, while also considering the impact of emotional norms implicit in Allied attempts at reeducation and democratization in postwar West Germany. She has published essays in journals including 
New German Critique
 and 
German Politics and Society
 on topics ranging from the afterlife of Freudian psychoanalysis in postwar West Germany, feminist and queer theoretical interpretations of postwar German film, the philosopher T. W. Adorno's relationship to Cold War radio, and the ethics and aesthetics of translation in the writing of Austrian author Ingeborg Bachmann. Her current project considers the status of humanism after the long twentieth century through the writings of modernist author and child psychoanalyst Hans Keilson. Parkinson received her Ph.D. from Cornell University.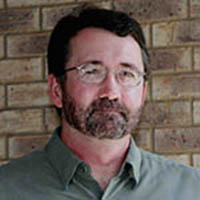 Bill Savage
Bill Savage
 (PhD Northwestern) has been teaching in the SCS MA Lit program for more than 15 years. He is a scholar of Chicago literature and culture, and his most recent publication is the co-edited and annotated edition of 
Chicago by Day and Night: The Pleasure Seeker's Guide to the Paris of America
 (Northwester UP, 2013). He also co-edited the 50th Anniversary Critical Edition of Nelson Algren's 
The Man with the Golden Arm
 and the Annotated edition of Algren's 
Chicago: City on the Make
. He writes regularly for local publications, and is a lifelong resident of Chicago's Rogers Park neighborhood.
Ivy Wilson
Ivy Wilson teaches courses on the comparative literatures of the black diaspora and U.S. literary studies with a particular emphasis on African American culture. His forthcoming book, Specters of Democracy: Blackness and the Aesthetics of Nationalism (Oxford UP), interrogates how the figurations and tropes of blackness were used to produce the social equations that regulated the cultural meanings of U.S. citizenship and traces how African American intellectuals manipulated the field of aesthetics as a means to enter into political discourse about the forms of subjectivity and national belonging. Along with recent articles in ESQ, Arizona Quarterly, and PMLA, his other work in U.S. literary studies includes two forthcoming edited books on the nineteenth-century poets James Monroe Whitfield and Albery Allson Whitman. His current research interests focus on the solubility of nationalism in relationship to theories of the diaspora, global economies of culture, and circuits of the super-national and sub-national. Wilson has a PhD in African American studies and English from Yale University.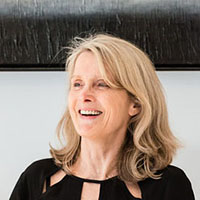 Jane Winston
Jane Winston is associate professor of French and gender studies, director of the Gender Studies Program and Jean Gimbel Lane Professor at the Alice Kaplan Institute for the Humanities at Northwestern. Her primary interests are in literary and cultural studies, the politics of representation, gender and race studies, feminist thought and political theory and transnational and globalization studies. She is the author of Postcolonial Duras: Cultural Memory in Postwar France and coeditor of Vietnam: Identities in Dialogue. Winston received her PhD from Duke University.
Back to top