Saluda High School Twitter Assignment
Vogis
/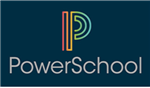 What is PowerSchool?
The state of South Carolina public schools uses PowerSchool student information system (SIS) to manage all aspects of student data management including attendance, grading and reporting. One of the components of PowerSchool is an online portal that students and parents can use to view password-protected attendance and grade information. Keeping up to date with your child's progress in classes and talking with them about their assignments and grades is a great way for you to help them be successful.

Here are some tips to help you get the most value from the PowerSchool Parent Portal:
1. Look at grades and assignments with your child.
2. Check grades and attendance regularly.
3. Ask you child to explain assignments and grades.
4. Contact the teacher if you need further information about an assignment or grade.
Parent and Student Login Instructions

Create a Parent Account

A parent account allows you to view the information for one or more students with a single sign in. You can also manage your personal account preferences.

To create a parent account, enter the following information:

Name - Your first and last name
Email - Student notifications and correspondence related to your parent account will be sent to this email
Desired Username - Your username is your unique PowerSchool identity
Password - Your password must be at least 6 characters long
Student Access Information - Information for a minimum of one student, including the student name, Access ID, Access Password, and your relationship to the student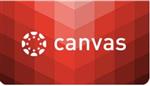 What is Canvas?
Canvas is a learning management system. It provides a way to simplify teaching and learning by connecting all the digital tools teachers use
in one easy place. Are you a parent of a Canvas User?
Click here for an account.
To Opt Back in for Connect Ed calls instructions
With the new TCPA laws the only way for a person that has opted out of the Blackboard phone system is to opt in USING the phone that was contacted and opted out with.
Example: If I accidently opt out when the call comes into my cell phone I can't opt back in using my office phone, I have to use my cell phone.
Users can opt out of:
Phone calls: Call the Blackboard Phone Hotline at "855-502-STOP (855-502-7867)".
Text (SMS) messages: Reply STOP to any Blackboard system text or to "60680".
Emails: Click the unsubscribe link from any email they receive.
Users can opt back into:
Phone calls: Call the Blackboard Phone Hotline at "855-502-STOP (855-502-7867)" from the phone line that has been opted out.
Text (SMS) messages: Reply START to "60680" from the phone line that has been opted out.
Parents,
Listed below is information about how you can help your child with MAPs testing.
Parent Guide to MAPS
https://www.nwea.org/content/uploads/2011/07/A-Parents-Guide-to-MAP-.pdf
NWEA- Parent Toolkit
https://www.nwea.org/content/uploads/2014/07/ParentToolkit_0.pdf
READING- http://www.sowashco.org/ro/pages/studentlinks/map/reading.htm
MATH- http://www.sowashco.org/ro/pages/studentlinks/map/
MATH- https://sites.google.com/a/wfsd.k12.ny.us/nwea/math-map-activities
Kahn correlates with RIT- NEW 2016- https://support.nwea.org/node/19753
9 tools for MAP- https://www.nwea.org/blog/2014/9-tools-use-map/
Dr. Julie Marshall
The continuing technological revolution has impacted all facets of our professional and personal lives. Similarly, the field of education has experienced amazing advancements in the tools and methods teachers employ to help students learn and grow.
Gone are dusty old chalkboards. Computers have supplanted typewriters. Microsoft Word has eliminated the need for whiteout. Google and Lexis Nexus are now as common in school libraries as the Dewey Decimal System. Power Point presentations have replaced overhead projectors and transparencies. iPads and Chrome Books are revolutionizing learning.
Through all these advancements, one element has remained essentially unchanged: the physical classroom environment. Any generation could walk into today's K-12 school and immediately identify with the rows of immovable desks and chairs facing a single direction.
At South Carolina's Saluda Trail Middle School, we are beginning to evolve from this stagnant design to one that is innovative, flexible, colorful and engaging.
My students aren't arranged in fixed rows. There is no front to my classroom. Chairs and tables equipped with wheels allow students to roll, arranging themselves in a variety of groupings to maximize face-to-face interaction and collaboration with their classmates and me. Tables tilt to accommodate the use of new tools, like interactive white boards and mobile devices.
This is my active learning center, not the traditional classroom we all remember from our days as students. Thanks to a Steelcase Education Grant in 2015, my classroom (along with a few dozen other lucky schools since) received a total makeover. After almost three decades of teaching, I'm overjoyed to see my students achieving at unprecedented levels:
Completed assignments increased from 52% the previous year to 98%.
End of year grades increased for 95% of the students, up from 81% showing improved grades from the previous year.
Growth targets in Reading almost doubled from 35% the previous year to 62% in the center.
This classroom overhaul is yielding record results and emphasizing that K-12 modernization must not end with the flick of a stylus, the stroke of a keyboard or a query to Siri. Technology alone can achieve limited results.
Students must internalize the impact. Before the active learning center, many experienced limited self-confidence and rarely collaborated in class. Through the new environment, students have found their voices. They speak with confidence. My former students who were enthusiastic leaders describe their return to traditional classrooms as "really boring."
It is painfully obvious that students are failing to tap their full potential within the constraints of traditional classrooms.
A former student, Michael, stated my classroom inspired him to think about possible careers by asking himself, "What would an engineer do? What would a chef do? What would a principal do?" when solving problems. Active classrooms are transforming not only learning but lives. For students across the U.S., motivation and achievement are magnified through this approach.
Sadly the physical classroom, where students experience the majority of their education, is sometimes the forgotten player.
While society has embraced radical changes in healthcare, newsrooms and even libraries, we expect students to learn in a space not far removed from a one-room schoolhouse of a century ago: a regimented space where they learn to find their seat, listen to the instructor, take notes and wait their turn to speak.
Two hundred of my former students have seen the future of classroom learning over the past two years. Another hundred will experience it this school year. Let's work to make active learning classrooms available to all students everywhere.
Feature image courtesy of Steelcase
For more, see:
Dr. Julie Marshall is a seventh grade ELA teacher at Saluda Trail Middle School. Follow them on Twitter: @STMSWildcats
---
Stay in-the-know with all things EdTech and innovations in learning by signing up to receive the weekly Smart Update.